Bring seasickness tablets. They can come well in hand on the ferry or on the curvy roads.
Hoodie, warm socks, umbrella and a flashlight can also come in hand. Believe it or not, the weather is not always

great.

Take off your shoes the first thing after getting on the plane. After 4 hours it's too late…
There are cash machines at the airport, ferry ports and in the cities Vallehermoso, Valle Gran Rey, Playa Santiago, Hermigua, Agulo and San Sebastian. There is none by the road to Alojera or in Alojera.
The arrival day can be long and exhausting, but it usually goes better if you're well rested and sober.
The west coast is almost always sunny, because the clouds come from north west and disappear over the national park Garajonay.
Alojera is not the place for party animals, as it's a quiet and calm place. But for people who love a starry night or watching sunsets it's the perfect place to be!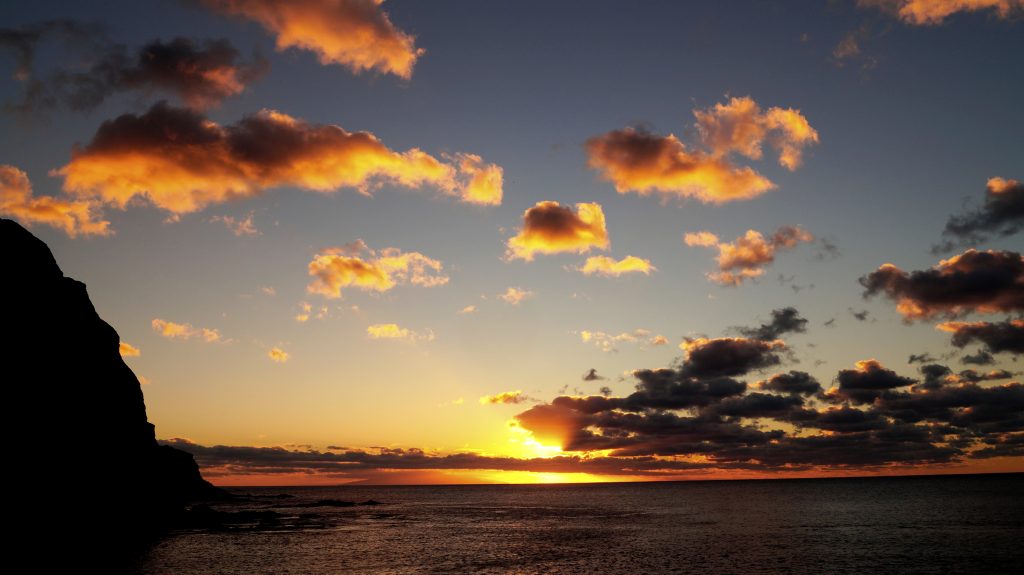 Currency: € (Euro)
Distance: From San Sebastian to Alojera – 50 km, traveling time about 1h and 15 min (curvy road and big height differences).
Payment: Cash and card works.
Bank: Can be found in San Sebastian, Valle Gran Rey, Vallehermoso and Hermigua.
Restaurants: A lot of them in Valle Gran Rey. There is just one restaurant in Alojera.
Gas station: Can be found in San Sebastian, Vallehermoso, Valle Gran Rey, Playa Santiago Chipude and Hermigua.
Climate: Usually around 20-25°C (68-77° F) during the day. The warmest season is July – October.