We invite you to our hidden oasis. It's a bit different with one big room, 50 m2, and a 50 m2 big patio right outside. The beach is just 25 meters away and a restaurant only 120 seconds away.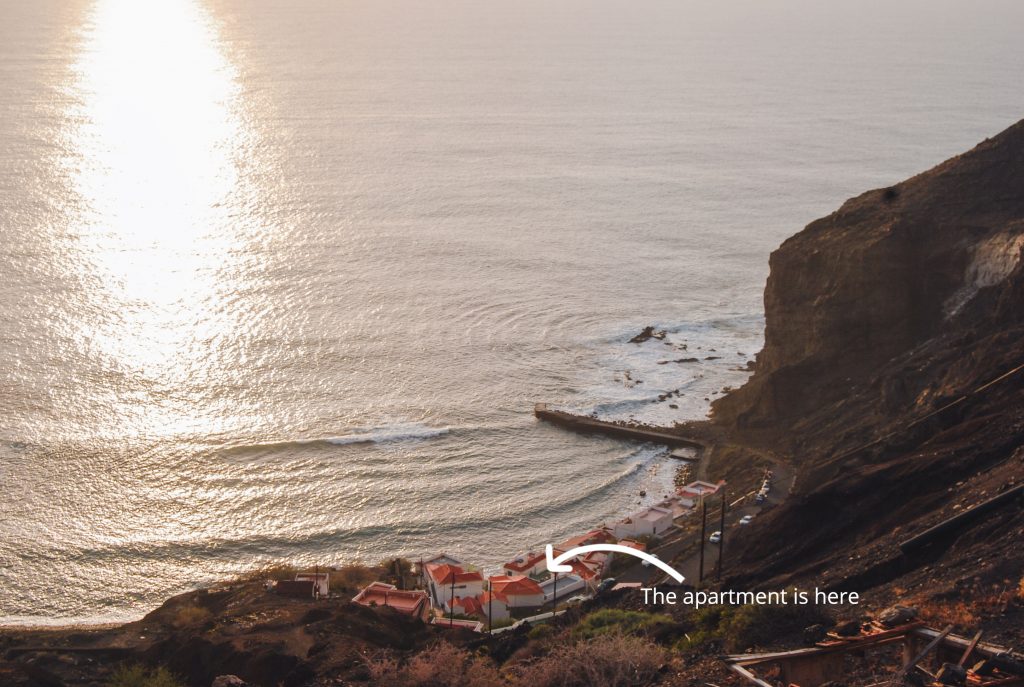 4 guests
1 bedroom
4 beds
1 bathroom
Kitchen
Wifi
Washing machine
The apartment has a lot of sunlight both inside and outside. There are four separate beds, a kitchen and a bathroom. Out on the patio there's an outdoor shower and a big sun deck where you can sunbath. If you want to spend some time indoors we have TV, sofa and Wifi.
Linen and towels are included, as well as TV, dvd-player, music player, microwave, convection oven, cooling fan and a grill.
Feel free to contact us at info@gomeraresor.se or +46 70 518 0000 and WhatsApp.

Prices
You stay a minimum of 5 nights.
5-7 nights: 45€ / night
More than 7 nights: 40€ / night
More than 30 days: 35€ / night
No extra cost for cleaning (but we are thankful if you tidy up a bit)
No extra cost for more than 2 people
Check in after 15.00
Check out before 10.00
You pay at the arrival day or the day after (in cash)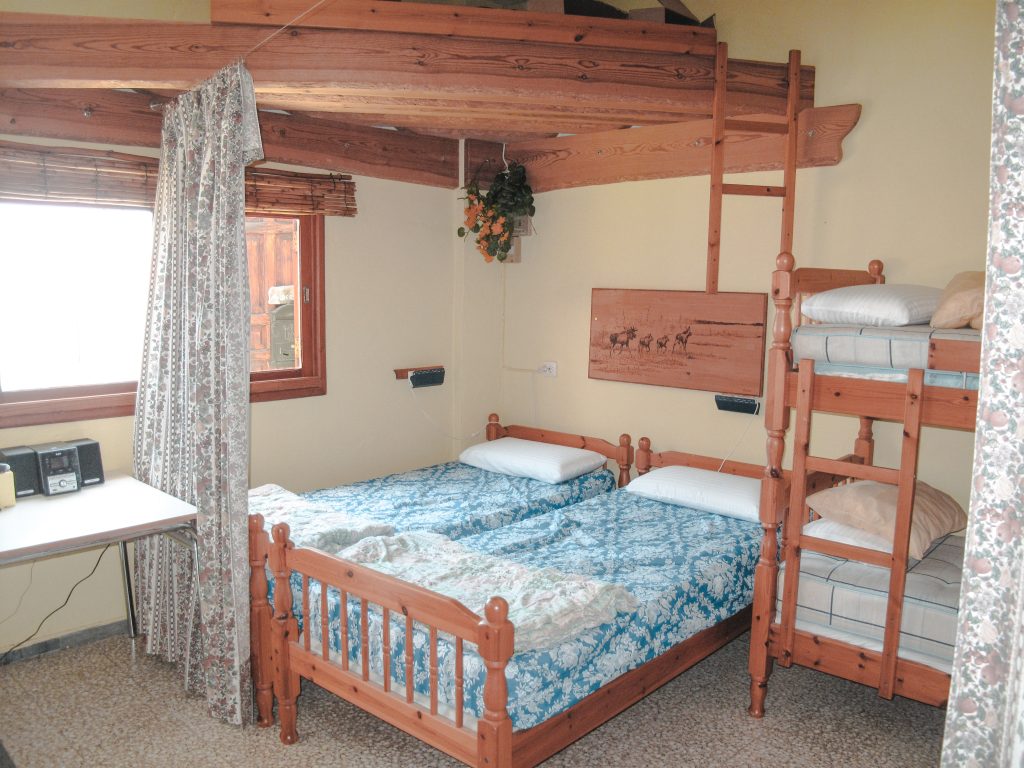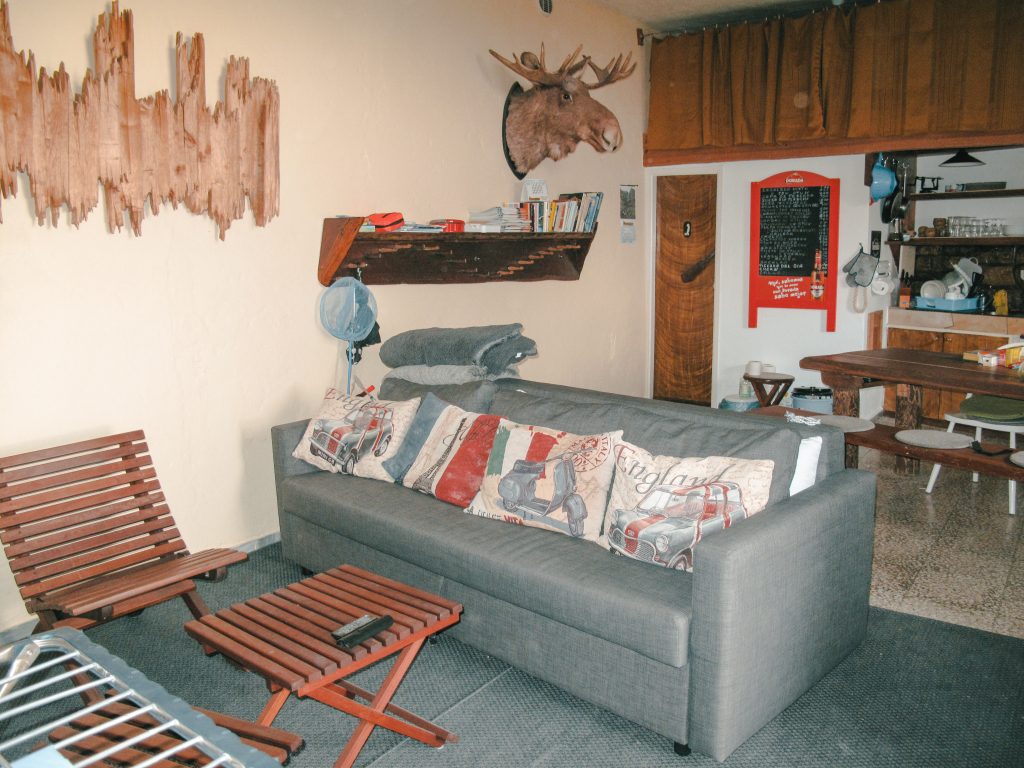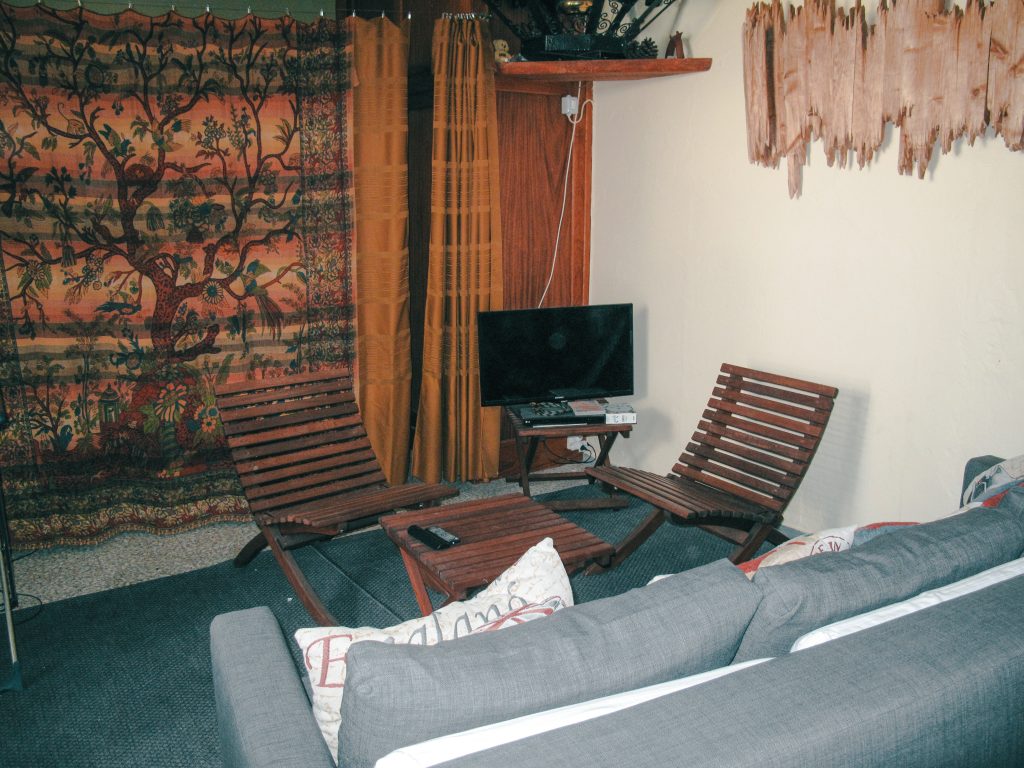 When you arrive
You will have the key, help and information from my friends Rosario and Fernando. Her english is very good and she is born in Alojera. If something happens or if you want to ask something they will help you, as they are very kind and helpful.
We strongly recommend You to rent a car – about 30 euro/day.
If not, take a taxi – about 60 euro one way.
It is also possible by bus – about 8 euro per person one way. The bus goes from the busstation in San Sebastian to Vallehermoso at 12:00 – Line2. In Vallehermoso you have to change bus and that bus goes 13:30 to Alojera – Line 5. It will take about 2 hours in total one way. Bus from Alojera goes around 06:30 and 14:30 Mo-Fr. The early one takes you all the way to San Sebastian (change in Vallehermoso).
Remember to check the timetables in advance.
The washing machine is almost new but it starts with a few seconds delay. Check the red lamp in the middle of the pushbutton. Take out the plug and turn the water off when you don't use it.
Wifi password is written on the fridge.
The mobilsignal is really bad. Try outside the restaurant close to the shower. Sms works after a while but not Mms.
Before You lock yourself out (which is easy) have a look on the emergency construction on the door. Easy but useful.
Download WhatsApp before you go to La Gomera. Then you can reach the rest of the world!